Hoi An Cooking Class
Hoi An Cooking class – Hoi An old town is small city with friendly peoples, Hoi An's cooking classes are some of the most popular in Vietnam. The town's a perfect place to explore the fresh flavours of Vietnamese cuisine in some stunning locations.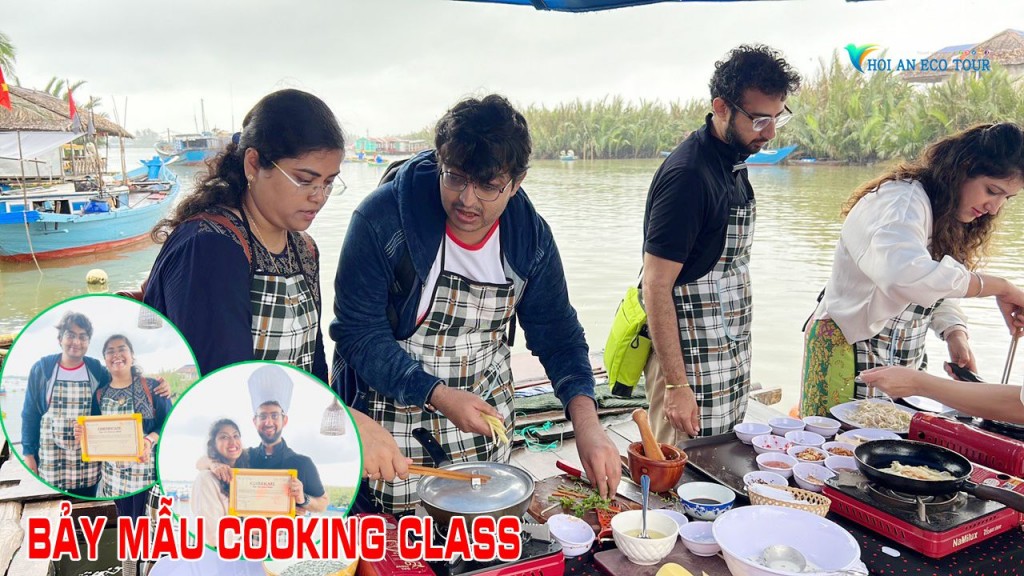 Hoi An may well be the best place in Vietnam to take a cooking class. Access to fresh produce, lively markets and a long culinary tradition all set the scene.
Add to that some very cool locations, great instructors, good value for money and you've got a pretty compelling case for those interested in Vietnamese cuisine.
And there are plenty on offer around town. We've checked out the following classes. Send us your recommendations as well.
1. Cam Thanh Cooking class (Bay Mau Coconut Palm) 
Address: Cam Thanh Village, Bay Mau Coconut, Hoi An
A good option for those wanting a central and local cooking class.
2. Hai Cafe cooking class
Address: 98 Nguyen Thai Hoc St Hoi An
A good option for those wanting a central and convenient cooking class.
 3 . Morning Glory cooking class
Address: 106 Nguyen Thai Hoc Street Hoi An
One of Hoi An's most established restauranteurs – owner of Cargo, Mermaid and of course Morning Glory, Ms Vy, is behind one of the town's most successful cooking classes.
4. Red Bridge cooking class
Address: Hamlet 4, Cam Thanh, Hoi An, Viet Nam
In a stunning riverside setting just out of Hoi An town, Red Bridge Cooking School wins for location and atmosphere. The boat trip to the cooking school is part of the fun. 

A full day and half day tour are offered with the full day tour including a visit to Tra Que herb garden.
5. Tra Que Vegetable Cooking Class 
Address: Tra Que Herb Village, Hoi An, Viet Nam
Can we offer the Hoi An tours one day with "Cooking class on the boat or on the restaurant"
Hoi An Cooking ClassHoi An excursionsHoi An old townHoi An toursHoi An's cooking class