Hoi An Homestay
Hoi An Tours: welcome to your home away from home! Are you planning to come to Hoi An?
Do you want to know more about the local people, culture and life? Do you need to focus on your studies or work ? If so, The Real Hoi An homestay is the best way to do it.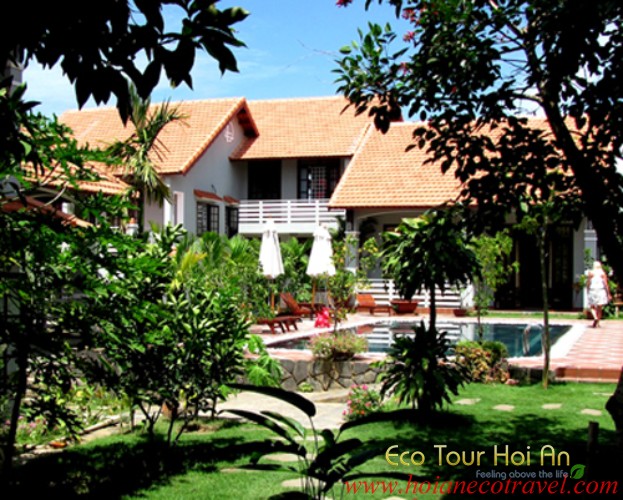 International students, visitors, interns or executives who come to Hoi An travel for short periods (1 week to 12 months) will be pleased with the friendly and dedicated personal service at The Real Hoi An Homestay. Homestay for the full cultural experience of living amongst the local population with carefully selected warm and welcoming hosts, in safe neighborhoods. With an idea on sustainable tourism, which benefits the local communities in Hoi An, Cam Chau homestay has been born to meet the idea. By using this kind of accommodation, guests are helping the local people improving their standard of living and preserving the traditional Vietnamese culture and environment.
Staying with the local families, guests will have opportunities to immerse yourselves into the real Vietnamese culture, to experience the local daily life and food. Don't miss it! Furnished Private Apartments Apartments for those seeking the comfort of their own home. We have very attractive studios, one or two bedroom apartments in all areas of Hoi An. All are fully furnished with all the comforts of home, while most include all utilities. We provide airport transfers as needed, complete orientation and 24/7. This means 24 hours/day, 7 days per week support and assistance.
We are dedicated to ensuring that your stay is a truly enjoyable and enriching experience. Whether you are a student, an intern or trainee looking for an inexpensive spare room within a family environment, a visitor seeking an affordable bed and breakfast or a corporate executive looking for temporary furnished apartment or studio, we will provide the level of accommodation and service you demand and remove the hassle of the details leaving you free to enjoy your stay without worry.
Cam Chau homestayhoi anHoi An accommodationHoi An ActivityHoi An ExcursionHoi An historicalhoi an tourHoi An tourshoi an travelHoi An Viet NamHomestaylocal peopleReal Hoi An Homestaytourismviet namVietnamese culture