Hoi An Eco Tours
30 km away from Da Nang city, situated nearby a very beautiful and peaceful river, Hoi An Old Town is such a wonderful old town of Tourism Heaven. In the early 16th & 17 century, Hoi An was originally known as the Faifo, this antique town is bordered on its southern side by the Thu Bon River, along which there's a number of small cafes.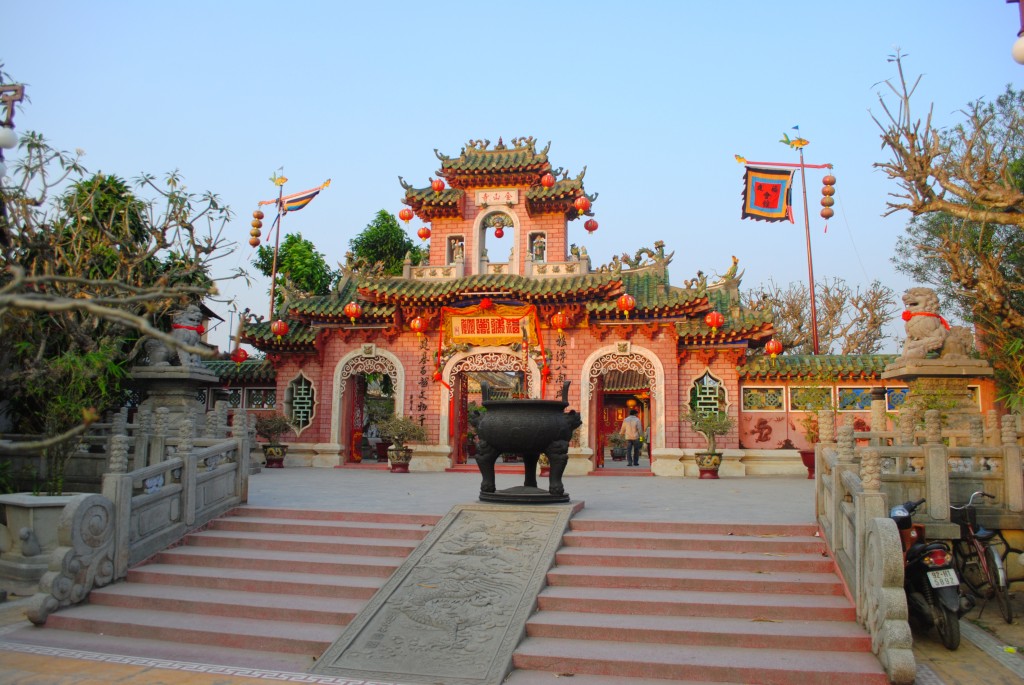 Hoi An Ancient Town was an important port developed in 17th century and remained so for a long time. There used to be canals parallel to the streets, so merchandise could be loaded straight from the back of houses onto the boats. Hoi An's continuance as a port lasted right up until the early years of the 20 century, when the river became silted up forcing the cargo ships to call at Da Nang instead. 
In the past Hoi An has been used by the Japanese, Portuguese, Dutch, French and the large remaining Chinese community where all sorts of produce and wares were traded. Remnants of these past raiders' influences can still be seen lining the streets of Hoi An. There are nine different types of historical sites in Hoi An with an average age of 200 years. They include private houses, family chapels, community halls, communal houses, temples, pagodas, bridges, wells and tombs.
Many of these buildings have been maintained close to their original form, allowing you imagination to recreate a prosperous trading town. The houses are small and colorful with wooden doors and two round "wooden house's eyes" above, window shutters and ornamental furniture. A pleasant change from the iron bars and metal grates of other towns.