Hoi An Memories Show Ticket – Hoi An Impression Park
Hoi An Memories show or many people still call Hoi An Impression Park. This is the world's largest reality show. First premiered on 18 March 2018, the show quickly left in the hearts of both domestic and foreign visitors.
Ideas from the "Áo dài" traditional dress as the main language combined with large-scale and modern stage staging techniques, the show was successful in bringing viewers back to Hoi An in the 16th and 17th centuries. This helps visitors better understand the ups and downs of Hoi An during its 400-year history, which is known as the busiest trading port in Southeast Asia.
The stage area of the show is extremely large 25,000 m2. It has been recorded as the largest outdoor stage in Vietnam. The unique feature of this stage is that it is designed on a sand dune in the middle of Hoai River, which is a dune that creates a new and unique point.
In addition, Hoi An memories show gathered up to 500 professional actors, setting a record for the largest number of participants in the world. Along with that, props or costumes of the show are specially designed and manufactured separately (elephant procession, antique house, conical hat…)
Any request please contact via whatsapp  

The top of content
Hoi An Memories Show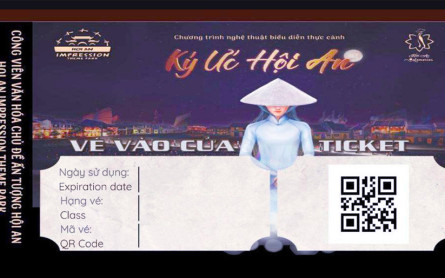 Hoi An Memories Show is an artist show that emphasizes the creativity outdoor stage with majestic sound and a mass light system. Hoi An Memories show recreated a Hoi An bustling trading port of 3oo years ago. Through...Xem chi tiết
1865