My Son Sanctuary is located near the village of Duy Phu, Duy Xuyen, Quang Nam, Viet Nam, in the heart of a beautiful valley and surrounded by high mountains.
My Son is one of the most stunning sights to see in Hoi An, Viet Nam's most important site of the ancient kingdom of Champa. Recognized as a Cultural Heritage site by UNESCO in 1999, My Son is an attractive destination for not only domestic but also international tourists to visit and learn about the culture, history and architecture of Champa Ancient Kingdom.
You are looking for the easiest way to explore My son? Join our My Son Daily Group 1 Day Tours now, we will bring you unforgettable moments.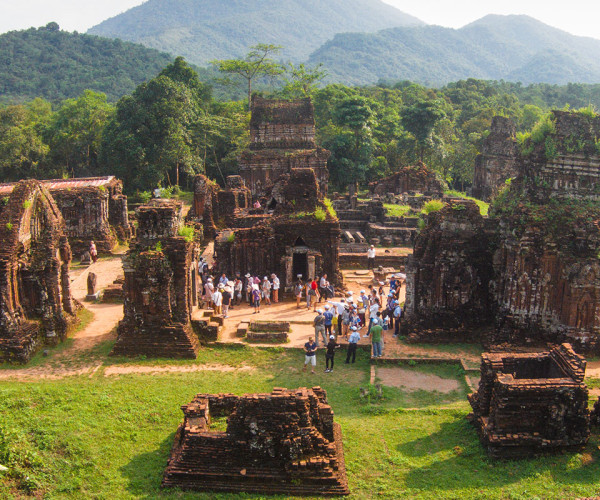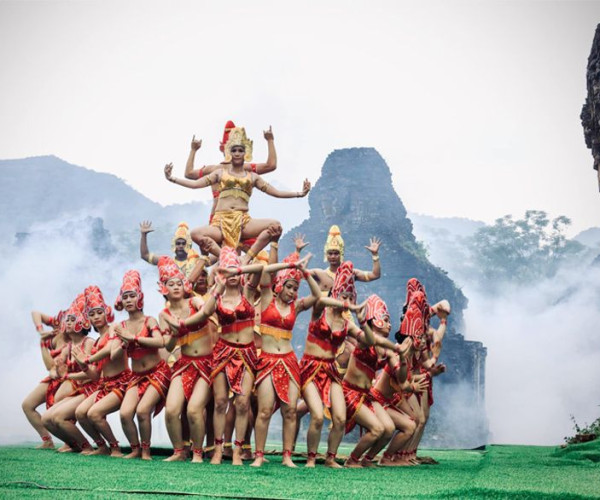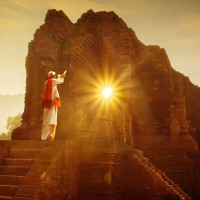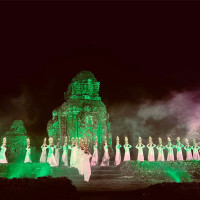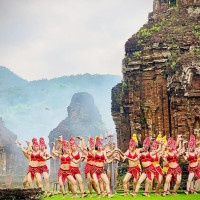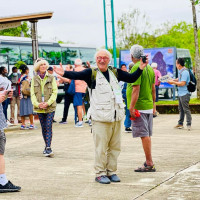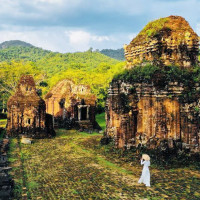 Tour code: 

Hoi An Daily Tours - My Son Holy Land Tour

Pick up: Hotel at Hoi An Town
Destination: My Son Hollyland
Transfer: By Car / Boat
Tour: Hoi An Daily Tours
Departure time: 08:00 Am
Journeys
My Son Holy Land Daily Bus back by Boat Group 1 Day Tour
08h00

Our driver and Guide will pick you up at your hotel in Hoi An center and depart to My Son Holy Land to explore and study.

09h40

Arriving to My Son Holy Land, we start discover its history mystical legend

10h00

In My Son Holy Land, the towers and temples have been dated from II century to XIV century, but archaeological found out and showed us that the Cham kings were buried here since IV century. 

The total of buildings are more than 70 towers including small, normal and large towers. My Son Sanctuary supposedly is the religion center and culture of the Champa Ancient Kingdom.

10h30

Most of the buildings were built by wood, but they had been destroyed since the 6th century in fires. In the 7th century, My Son was restored by Sambhuvarman who rebuilt the temples with special bricks which have existed until now.

Up to the 13th century, more than 70 similar temples had been built, establishing My Son as a sanctuary of Hinduism in the Champa Kingdom. 

Although scientists have been conducting researches for many years, they still do not know the secret of how to make those bricks and build those towers.

11h30

If coming back to Hoi an by boat, you will travel up the Thu Bon river by motorized boat , stop to visit the traditional 

Kim Bong carpentry village

 before returning to Hoi an center.

13h30

Come back to Hoi An and finish My Son Daily Bus, Boat Tour

14h00

End of Tour Program, transfer you back to the hotel.

Group up 5 pax please contact Hotline: 0973.52.8884 (Mr Smith) for special price

$20 USD = 500,000 VNĐ /1 pax

Applies to a group of 02 adults or more)
Tour price for children
Children Under 9 years old: ++ 75% price

Children over 10 years old: 100% of the tour as adults.
Tour including
High quality Car

Boat trip from My Son to Hoi An 

Purified water 0.5 liter bottle 01 / person / day

Tour guide

 
Tour Excluding
Visiting tickets ( 07 USD)
Meal for lunch ( 08USD)

Tips for waiters, tour guides and drivers.

Other personal expenses
What you should bring
Sunbath protection & Lotion 

Big hat or Umbrella

Sunglass 

Camera with full battery

Short

T-Shirt 
What you should not bring
Credits card

Valued belongings
Hoi An Eco Tour Noticement 
The order of attractions in the 

Hoi An Daily Tours

 Program can be flexible changed to suit the journey time, but still make sure the route program for you.

Pregnant women over 6 months, spinal cord injury visitors, cervical discharge, myocardial infarction, heart disease will not be allowed to join in this program for themselves safety.

Groups over 10 guests we will organize a private tour or group tour according to the actual situation but still ensure the quality of service and program does not change.

Refund 100% of the fee if the weather is affected or the political situation is unstable.

Do not throw garbage, litter in public places or plastic bottles into the river

Hoi An Daily Tours PACKAGE

 is a package tour (personal expenses outside the program, you pay yourself)

Hoi An Daily Tours

 Program can be flexible changed according to the actual situation, but still ensure the tour programs for you.

On the Public, New Year holidays, surcharge 30% of tour price.
Hoi An Daily Tours see more at
If confirm booking please send us the list includes: Name, date of birth, email address (if available) or mobile numbers to companies for buying insurance.
CONTACT
HOI AN ECO TRAVEL
Add: Cam Thanh, Hoi An, Quang Nam, Viet Nam.
Tel: 02356.25.83.83 - Hotline: 0916.52.8884
Email: hoianecotravel@gmail.com
Website: www.hoianecotravel.com
My Son Boat TourMy Son Bus TourMy Son Daily Group 1 Day Tour
Let us know as your request
If the tour program does not your equest, please send to us your request information via contact email: hoianecotravel@gmail.com