Cham Island In Hoi An
Lying 18 km offshore from Hoi An, the Cham Islands (known locally as Cu Lao Cham) feature beautiful seascapes and landscapes.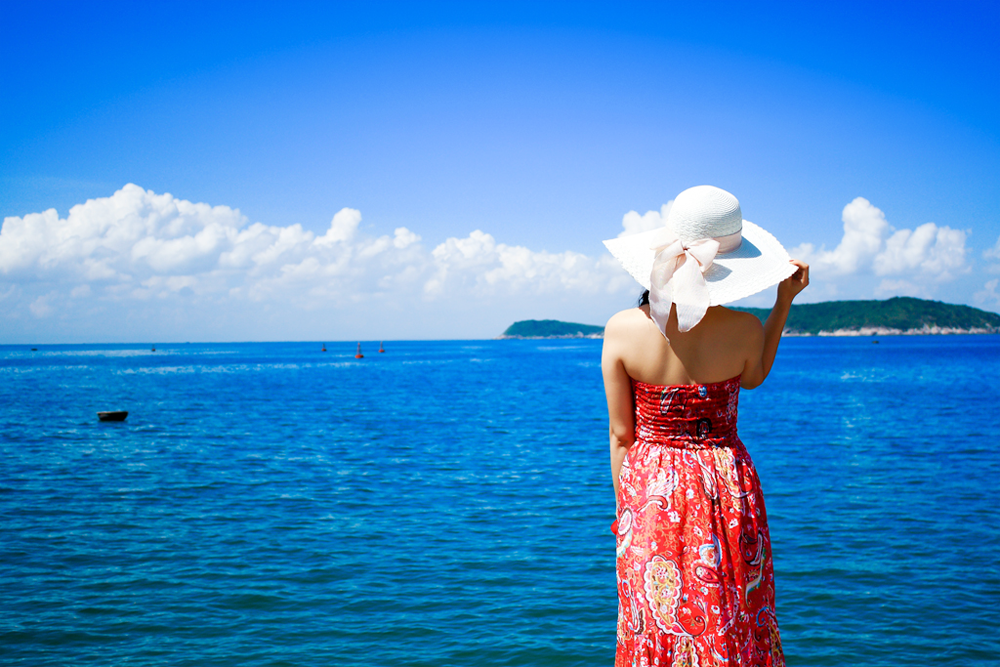 This island group has 3,000 inhabitants; most of whom make a living from fishing. During the 1960s, Cu Lao Cham was known as "Paradise Island". Only  1 + 1/4 hour by a junk and 30 minutes by speedboat from Hoi An Town (Cua Dai Quay), it is perfect for a day trip with snorkeling or a dive on some beautiful corals, a delicious seafood lunch on the island, or a walk along the "eco-tour" trail.
It is much nicer to spend overnight on the island, then you will have chances to explore the island and experience your great time with sunset and sunrises which is much spectacular or go fishing at night and have barbecue on the island.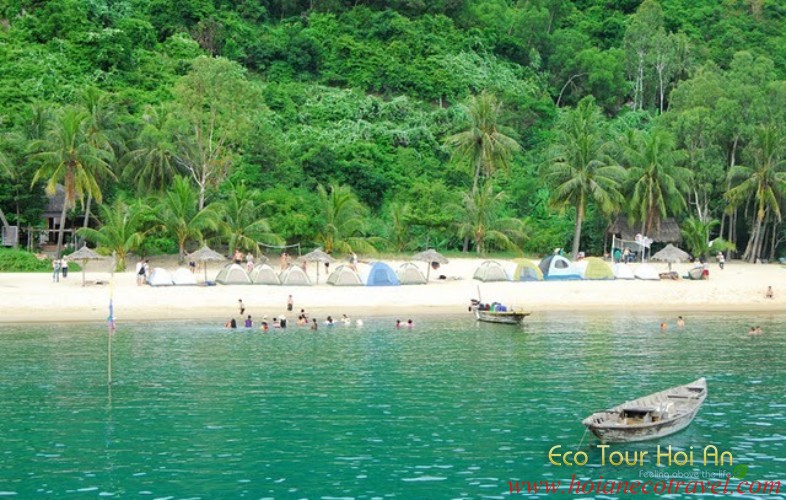 There are many other interesting attractions for visitors, including fresh seafood, traditional crafts, swimming and sightseeing. Recently important archaeological remains were found and these are now exhibited in a small museum near the main jetty.
The island is rich in aquatic resources, with 165 hectares of coral and 500 hectares of sea weeds. The waters around Cu Lao Cham is home to 135 species of coral, four species of tiger shrimp and 84 species of mollusk, many of which are listed in Vietnam's and the world's Red Book of endangered species.
Today the Cham islands are also a Marine Protected Area (MPA) because of their many important marine habitants, especially beaches and coral reefs, and rich biodiversity.
The MPA includes eight islands; the largest island Hon Lao, features magnificent beaches and forests, the township of Bai Lang, a small harbor, a traditional fishing village (Bai Lang), temples, shrines and a pagoda. Cham Islands, offshore island of Hoi An City has just been recognized as the World Biosphere Reserve by the UNESCO.
Cham IslandCham IslandsCu Lao Chamhoi anHoi An Town