Extend visa, Approval letter, Work permit, Resident card
Extend visa, Approval letter, Work permit, Resident card
Work with us, Hoi an Eco Tours- Hoi an News, you are no longer worries for your visa expire any more. We are proud of a professional team who worked in many years' experience in doing Extend visa, Approval letter, Work permit, Resident card for expat.
While you are staying in Hoi An, your visa expired, please don't hesitate to contact us for handle it with cheap price to get successful visa, you will be received entry visa to Vietnam easily by approval letters which the Immigration Department.
Hoi An Eco Tours

– convenient service in Extend visa, Approval letter, Work permit, Resident card
® HOW TO GET APPROVAL LETTER
√ STEP 1: FILL OUT THE SECURE APPLICATION FORM
Fill in the secure application form.
Ex: Full name, Date of birth, Passport number, Nationality, Date of arrival, Vietnam visa length.
√ STEP 2: GET CONFIRMATION AND PAYMENT REQUIREMENTS
Review & double check all information to make sure that all are correct.
√ STEP 3: GET YOUR APPROVAL LETTER AND INSTRUCTIONS TO GET YOUR VISA STAMPED
It is saved for visa 1 month to 6 months: Normal service, Urgent service , Emergency service , Immediately service ,case in Time off, Sat, Sun or Holidays.
*When you received the visa approval letter, please continue by doing these following items:
+ Print out the visa approval letter
+ Bring passport, two pictures (4×6 cm) and stamping fee in cash (25 USD/person for single entry, or 50 USD – 135 USD/person for multiple entries).
* On arrival date, at International Airports in Vietnam (Tan Son Nhat, Noi Bai or Da Nang and Nha Trang), please show all things that you have prepared to Immigration Department Officers at Landing visa area to stamp visa on your passport.
Or you just show us your Passport we will do it all for you.
®  HOW ABOUT WORK PERMIT AND RESIDENT CARD?
In case you staying Hoi An in a long time and you want to have work permit, thus you are no necessary to extend the visa in every 3 months or had to check out to the country. We are sure we can help you!
What do we needed?
Work Permit
√ Your certificate, diplomas etc. with international language (original one)
√ Documents legalized.
√ Your experience certificates of jobs worked before with legal stamp (of your country or Vietnamese stamp) at least 3-5 years' experience.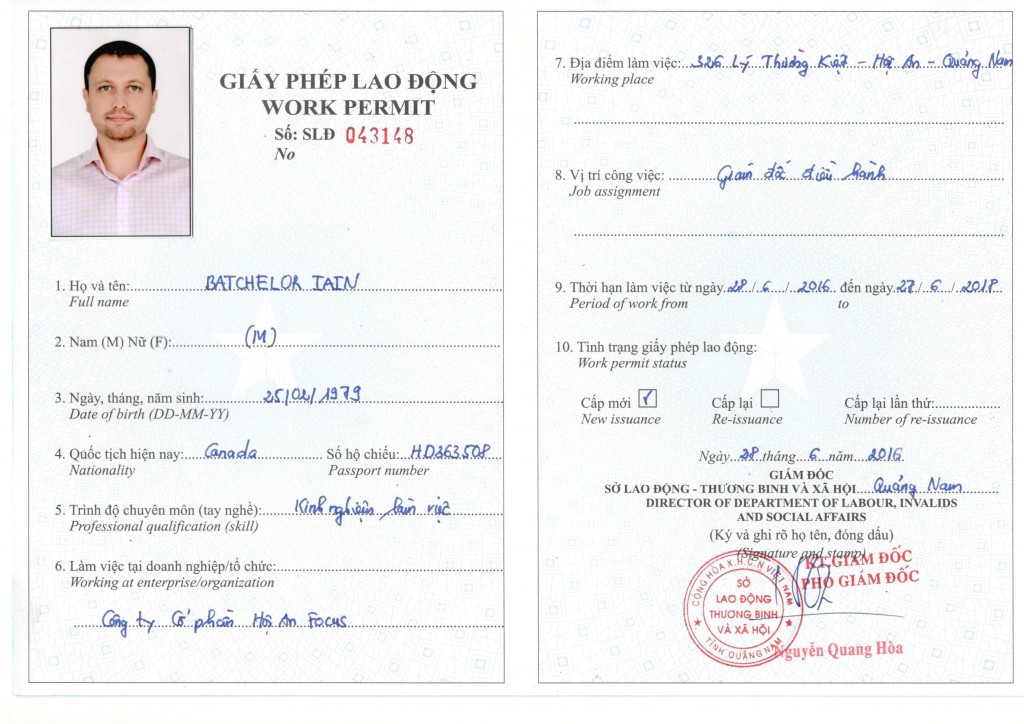 Work Permit – we done 2016
Resident Card
√ Work permit
√ Temporary certificate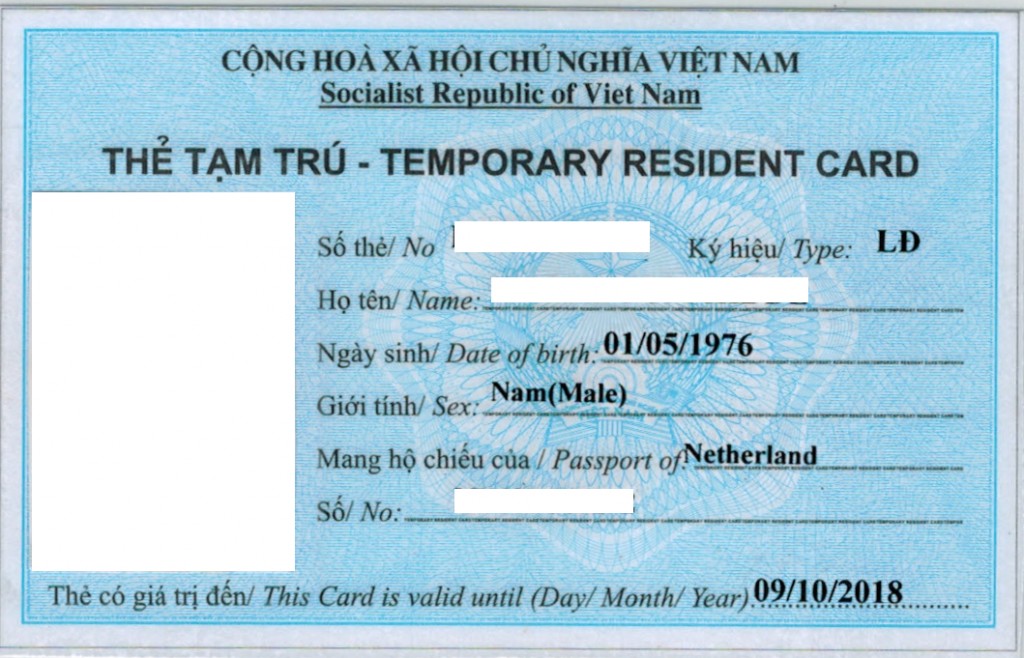 That is! Easy
Wish you enjoy your trip in Hoi An Old Town
Any further information please don't hesitate to contact us
---
[A]: Cua Dai – Hoi An – Quang Nam – Viet Nam 
[T]: 0235.3936.111– Fax: 0235.3936.111 – Hotline: 0905.22.33.43 Ms Van
[E]: van.hoianecotravel@gmail.com
[W]: www.hoianecotravel.com
Approval letterExtend visaget Vietnam visaVietnam Resident CardVietnam travel visaVietnam visaVietnam visa applicationVietnam visa on arrivalVietnam Work permitvisa to Vietnam