Where Tailoring clothes and shoes in Hoi An?
Hoi An News – Where Tailoring clothes and shoes in Hoi An?
Tailoring clothes and shoes in Hoi An is the most priority of tourist since come to Hoi An. The price to make a dress/Suit/shirt/Shoe etc is cheaper than 2/3 times comparing to your country. The material and quantity is so good. Most of guests are so satisfy with the amount they spent. You are free for consultant in choosing the material, sample, and design. It is made by all the master skills tailor with many years' experience.  They can make a suit, dress, shoes in 2 or 3 hours as you're requested. If you are so rush in you flight, you can make a quick order to them, and they will meet over your expectation.
Hoi An News

- Tailoring clothes and shoes in Hoi An
Here are some reliable shops for you to reference which highly appreciate by tourists:
YALY COUTURE
There are 3 shop in Hoi an. It is located on 47 Nguyen Thai Hoc Street – 0235 2212 474. The other one is located on 47 Tran Phu Street – 0235 3861 119. The last one is located on 358 Nguyen Duy Hieu Street – 0235 3914 995.
Yaly is established at the most prestigious bespoke tailor and shoe-maker in Hoi An. Yaly was born from the humble roots of a small market stall run by Mrs. Quynh a Hoi An local with natural talent for design and a passion to provide high quality workmanship, service and fabrics to international standard.
With more than 300 tailors, designers and craftsmen and over 17 years of experience Yaly continuously and confidently delivers a luxury tailor experience. Yaly is both professional and standard in their procedure. They received the order from oversea as example below: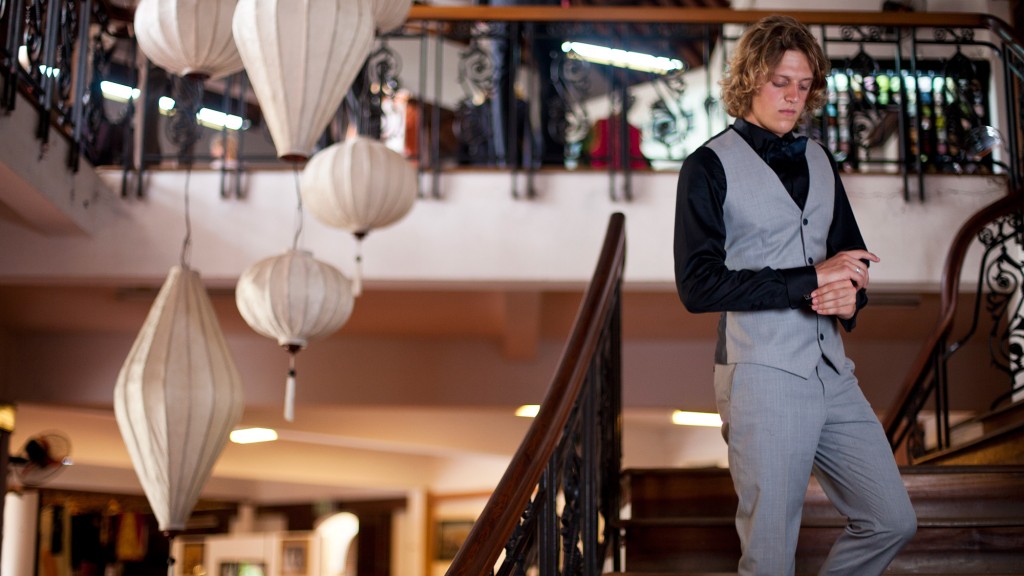 Hoi An News -  Tailoring at Yaly Couture 
To make a shirt, guest is normally following these steps:
√ Choose you style: select your favorite product from their photo gallery.
√ Choose fabric: choose from their wide selection: fabric quality, colors and motifs.
√ Customize guest suit and shirt: choose details such as: neck, cuff, button, lapel as required.
√ Measurements and photos: follow above step by step video and take your measurements.
√ Filling in the personal information:
√ Additional information: The clothes will be delivered within 5 weeks for shipping. If order is needed sooner, the cost will be higher.
TUONG TAILOR & SHOE SHOP
Tuong Tailor is a family tradition of tailoring into every creation made in the store Ms. Tuong and her family has been in custom clothes and shoe – making field for three generations, with almost two decades of experience catering to foreign clients. While Hoi An has an plethora of tailor stores, they can boast seamstresses and cutters that makes them different. They also guarantee a 100% reimbursement or new products made and shipped free of charge with any problem with clothes purchased customers.
It is located on 67 Tran Hung Dao Street – 0235 3863 573 – Email: Tuong Tailor@gmail.com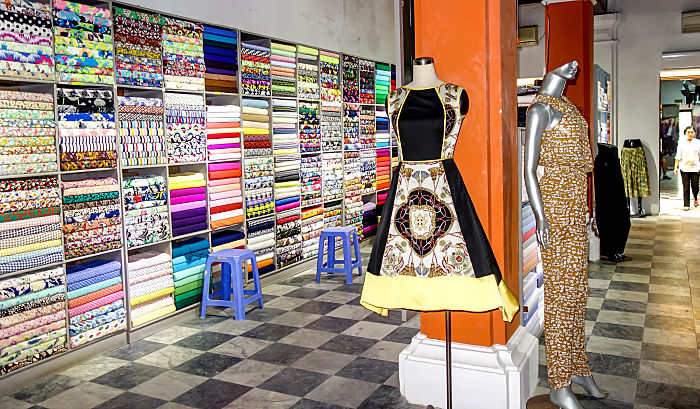 Tailor Shop for custom to choose materials
A DONG SILK
Base on the prestigious 15 years of operation as well as the highly appreciated results of the leading travel experts in the world such as Trip Advisor and Lonely Planet. Established in 1997, A Dong Silk is become popular for their perfect service, and brings to customers the appropriate costumes, fit and elegant with high quality. A Dong Silk also becomes the favorite destination for all visitors who want to experience unique tailor made services in Hoi An.
A Dong Silk located on 40 Le Loi Street and 62 Tran Hung Dao Street.
Some other famous Tailor shop beside 3 ones above
√ Lana shop – 130 Tran Phu Street
√ Bao Khanh Silk – 101 Tran Hung Dao Street
√ Thu Thuy Silk – 60 Le Loi Street
√ Sun Tailor – 273 Nguyen Duy Hieu Street
√ Phuoc An Silk 06 Le Loi Street
√ BamBo Silk- 481 Cua Dai Road
√ Dong Duong Silk – 115 Tran Phu Street
√ Thanh Lich Shop – 35 Le Loi Street
√ Blue Shop – 56 Tran Hung Dao Street
√ New World – 70 Nguyen Thai Hoc Street
√ Quynh Giao – 638 Hai Ba Trung Street
√ Ke Thu Silk – 03 Hoang Van Thu Street
Besides the tailors shops, Hoi An is also very famous for making shoe as well. All the shoe shops in Hoi an will make custom shoes for you. You can ask them to make you a style as requested or one in a catalog or picture. You can choose the material, color and type of base. The shoe is hand-stitched and is of the best material. All the shoe shops can do the awesome copied shoe. Most of staffs speak English very well and extremely helpful in advise for your choice.
√ Yaly Couture – 385 Nguyen Duy Hieu Street – 0235 32212 474
√ 09 Shoe Shop – 65 Tran Hung Dao Street – 0235 3863 573
√ Friendly Shop-18 Tran Phu Street -0935 211 382
√ Linh Shoe Shop – 16 Tran Phu Street – 0235 3861 974
√ An Nam Shoe Shop – 647 Nhi Trung Street – 0976 143 696
√ Loc Phuoc Shoe Shop – 45 Tran Phu Street – 0235 3911 969
                                               choosing materials                                   Final Products as guest requested
The measurement is seem very easy in Hoi An because of the skillful of the seller. It run like that after choosing your own design, it takes a few minutes to take your measurements on a sheet of paper. Then they almost end your measurement. It is quite simple but exactly in every centimeter of your shoe. The final products are almost making the customer happy with slogan NO LIKE NO PAY.
It is the reason why making the leather shoe, bag, valet in Hoi An is very reliable for you to do in here. Tailoring clothes and shoes in Hoi An is both safe quality and cheap. 
---
Wish you enjoy your shopping in Hoi An Old Town
Any further information please don't hesitate to contact us
---
[A]: Cua Dai – Hoi An – Quang Nam – Viet Nam 
[T]: 0235.3936.111– Fax: 0235.3936.111 – Hotline: 0905.22.33.43 Ms Van
[E]: van.hoianecotravel@gmail.com
[W]: www.hoianecotravel.com
couturehoi anHoi An NewsHoi An old townmake shoeshoppingtailor clothesTuong TailorYaly Couture