What things to buy in Hoi An?
HOI AN NEWS – AMAZING SOUVENIR GIFTS IN HOI AN.
Hoi An, an Old Town which highly appreciate by many tourists been to Hoi An. It is famous not only its beauty, but also interesting by its nice, sparkling town. Since stayed in Hoi An, Tourists are no longer worries about thinking what to buy souvenir gifts in Hoi An for your relatives.
Here are 6 souvenir gifts don't forgot to buy during your trip in Hoi An.Each gift was come from different traditional workshop village where is recognized by UNESCO.
6 AMAZING SOUVENIR GIFTS  IN HOI AN
---
 1. Ceramic gift– Thanh Ha Ceramic Village.
Thanh Ha Ceramic products last long 500 years till now which still keep the traditional handmade art craft. It is unique of its shapes was made by handmade turntables and hand without mold, no gaze and firing by traditional wood stove. How hard to describe it is! Thanh Ha pottery has many different color such as red, red as brick, brown, pink, black … without any chemicals, just based on the experience of the potter when mixing the soil and use temperature. Each product contains a lot of knowledge, as well as many thoughts and joys of generations.
2. Copper statue – Phuoc Kieu Bronze Casting Village.
It is the oldest traditional Casting Village of Quang Nam Province. Over the past 400 years, generations of artisans in the village have not only kept their jobs but also brought products to the world. There are so many variety unique products as copper bell, bronze statue, exquisite and exquisite handicrafts such as lanterns, bronze trays, ashtrays, lotus buds, dragons, and statues.
3. Carvings – Kim Bong Carpentry Village
It was appeared in the late of 15th century. There are many value products such as carving pillar with 1000 dragon's images and other products as carving on table, chairs, Buddhism status etc. Each product was created in a long time with all effort and enthusiasm of the artisans.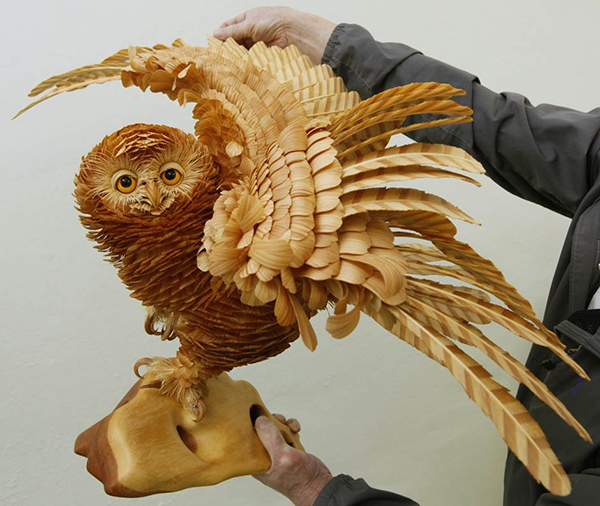 4. Float Greeting Card – Vender souvenir gift.
It is display and sold just in Town. This is an item that many visitors love because of its sophistication. The special feature of each card is that when opened, a paper pattern vividly full of life. There are many different shapes such as Bridge, lotus, boat with the average price of 40,000 VND/piece.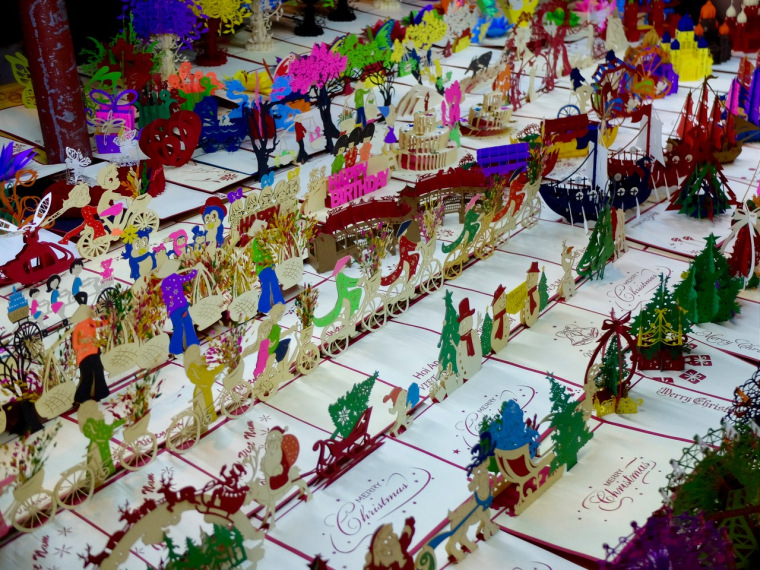 5. Lantern
Lanterns are everywhere in Hoi An. They are probably a legacy of the use of Hoi An as a Chinese and Japanese trading port from the 15th to the 19th centuries. It means that hanging lantern in front of the house to bring health, happiness and good luck. You can find several lantern stalls with variety products in Town and outside Town. Just $100-$200 you can have full sparkling decoration to your house.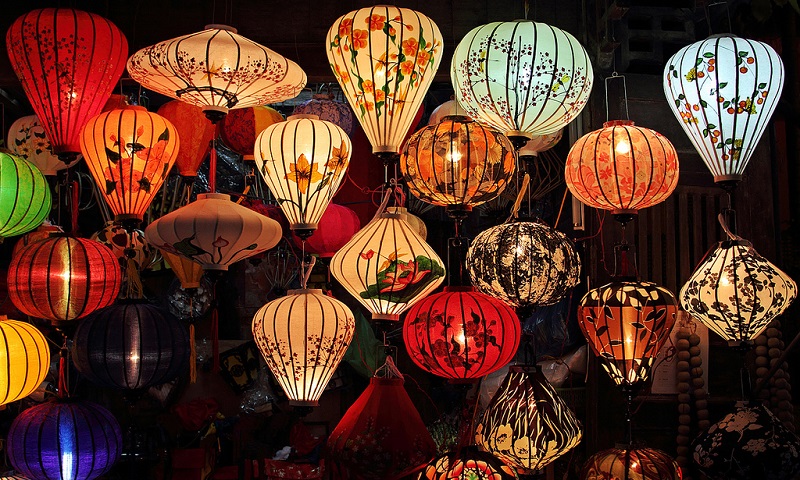 6. Silk Product
Hoi An Silk is cool, light and soft. You can buy many other products from silk such as clothes, bags, towel etc. Furthermore, you can order your own designs and receive back just a haft day. Price an average silk scarf 150,000 Vnd.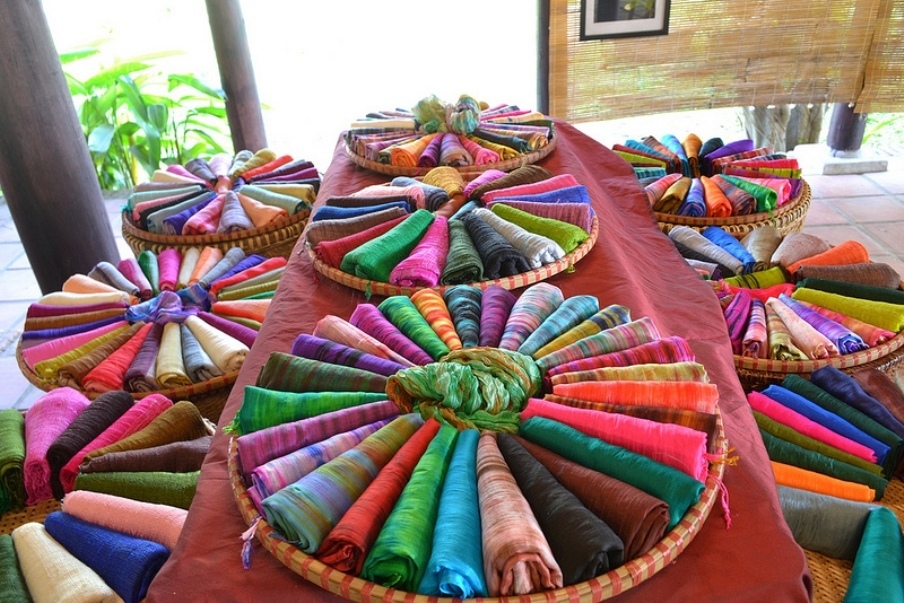 Since visit Hoi An, please don't skip these gifts which are very popular in Hoi An and you will haven't seen anywhere else outside Hoi An. It would be nice souvenir gift from Hoi An for your lovers. 
Hope you can buy many meaningful gifts as wishes
Any further information please don't hesitate to contact us
---
[A]: Cua Dai – Hoi An – Quang Nam – Viet Nam 
[T]: 0235.3936.111– Fax: 0235.3936.111 – Hotline: 0905.22.33.43 Ms Van
[E]: van.hoianecotravel@gmail.com
[W]: www.hoianecotravel.com
hoi an eco tourHoi An NewsHoi an souvenir giftsold townsouvenir gifts in Hoi An