What could be more wonderful when you enjoy Jeep tour to discovers beautiful and peaceful Hoi An village.
It is a great opportunity to feel authentically about the life, atmosphere, sounds, and flavors of local peoples.
The local guide will to share about the basket boat, the life of the fishermen in the fishing village along the Bay Mau Coconut Forest, also where you are welcome and join the excursion to visit the coconut forest by basket boat.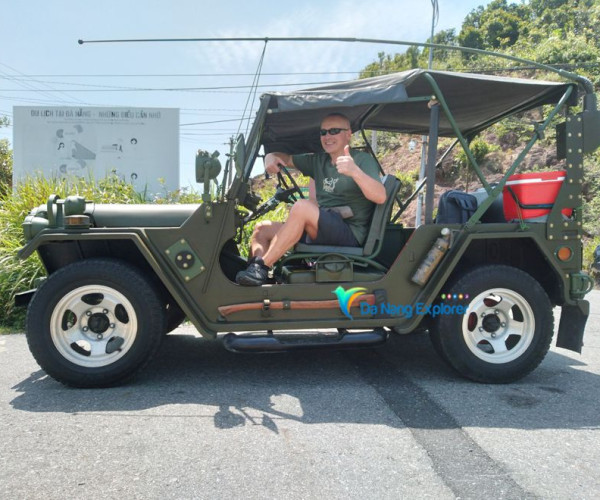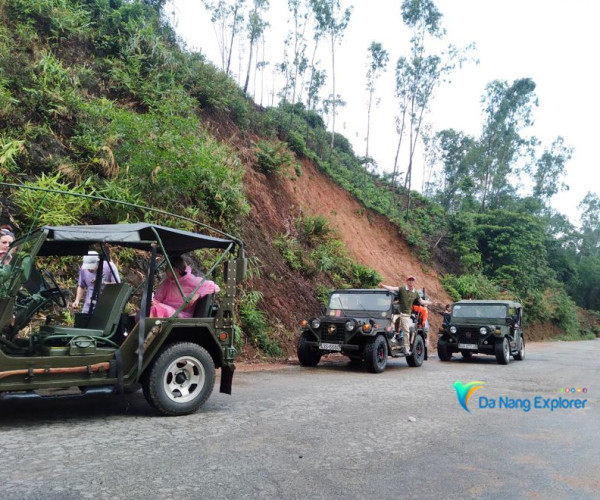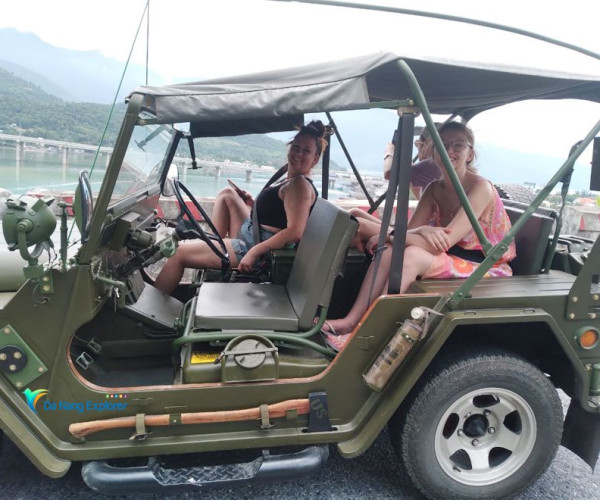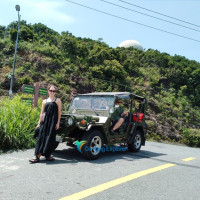 Tour code: Bay Mau Forest Cam Thanh 

 Village

Pick up: Hotel at Hoi An Town

Destination: Cam Thanh Village

Transfer: Hoi An Jeep Car

Tour: 

Hoi An Daily Tours

Departure time: Morning Or Afternoon
Journeys
Hoi An Jeep Tour Discover Cam Thanh Village – Experience Basket Boat at Bay Mau Forest
14h30

Hoi An Jeep car pick you up at hotel, depart to explore Hoi An village & experience basket boat at Bay Mau Coconut Forest

15h00

Jeep car takes you to discover village roads of the out of Hoi An, where you can see rice fields, aquaculture lakes, peaceful countryside with beautiful scenery. canals, coconut groves....

You can comfortably take impressive pictures with your jeep car as well as interesting videos for your journey.

15h30

Hoi An Jeep car will take you to Bay Mau Cam Thanh palm forest, where you will be welcomed by guide to introduce you to the information about the basket boat.

16h00

The life of the fishermen in the fishing village before you join the tour. A trip to visit the coconut forest with the funny fishermen

Experience with local fishermen casting nets, casting fishing nets, trawling fish, racing basket boats...

16h30

In particular, visitors will enjoy the skill of "slashing" the water of fishermen on a very skillful basket boat.

17h00

Leaving the Cam Thanh coconut rorest, the basket boat will take you back to a local restaurant with extremely beautiful views of the coconut forest.

You will be served fresh local seafood and enjoy cold beer with wonderful atmosphere at the coconut forest.

18h00

End of program and Jeep take you back to the hotel.

In addition, we also have a Jeep rental service on request for each group of guests

 For any special requests, please contact 0916.52.8884 for reservations

$40 USD = 950,000 VNĐ /1 pax

Applies to a group of 02 adults or more)
 Tour including
Jeep car with 2 Adults + 1 Child
Local foods (Steamed Clams with Lemongrass and Chili and Shrimp with Garlic)
Local guide
Mineral water
2 units of local beer or soft drink / 1 person
Service charge.
Tour Excluding
Tips for waiters, tour guides and drivers.
Other personal expense.
Tour price for children
Children Under 9 years old: ++ 75% price
Children over 10 years old: 100% of the tour as adults.
What your should bring
Sunbath protection & Lotion 
Big hat or Umbrella
Sunglass 
Camera with full battery
Short
T-Shirt 
What your should NOT bring
Credits card
Valued belongings 
HOI AN TOURS NOTICEMENT
The order of attractions in the 

Hoi An Daily Tours

 Program can be flexible changed to suit the journey time, but still make sure the route program for you.

Pregnant women over 6 months, spinal cord injury visitors, cervical discharge, myocardial infarction, heart disease will not be allowed to join in this program for themselves safety.

Groups over 10 guests we will organize a private tour or group tour according to the actual situation but still ensure the quality of service and program does not change.

Refund 100% of the fee if the weather is affected or the political situation is unstable.

Do not throw garbage, litter in public places or plastic bottles into the river

Hoi An Daily Tours PACKAGE

 is a package tour (personal expenses outside the program, you pay yourself)

Hoi An Daily Tours

 Program can be flexible changed according to the actual situation, but still ensure the tour programs for you.

On the Public, New Year holidays, surcharge 30% of tour price.
Hoi An Daily Tours see more at: 
CONTACT
HOI AN ECO TRAVEL
Add: Cam Thanh, Hoi An, Quang Nam, Viet Nam.
Tel: 02356.25.83.83 - Hotline: 0916.52.8884
Email: hoianecotravel@gmail.com
Website: www.hoianecotravel.com
cam thanh village tourhoi an jeep tourhoi an tourjeep tour
Let us know as your request
If the tour program does not your equest, please send to us your request information via contact email: hoianecotravel@gmail.com