Where Or What Entertainment In Hoi An?
Hoi An Ancient Town, a wonderful place for entertainment. It is both day and night, there a lots of entertainment in Hoi An for you to relax during your trip in here.
1. Where entertainment in Hoi An on the day time?
On the day time, Hoi An is seem very quiet. It is better for you to join in the tour or visit Old Town.
There are so many sightseeing attractions In and Out Town for you to join such as visit Japanese Bridge, Old House, and Assembly House or artisan workshop village, ecology village, vegetable village, Cham Island etc. In contrast to day time, Night time is so secrete and romantic by its sparkling with hundreds of colorful lanterns, candles floating down Thu Bon River.
2. What/where entertainment in Hoi An at night?
Nightlife in Hoi An is concentrated within the tourist-friendly Ancient Town and Riverside, featuring trendy bistros, cafes, bars, artistic lounges, activities ( Cruising by boat, Bai Choi) and live music venues within walking street and stay open until 03:00.
2.1 Cruising on Hoai River
Cruising on Hoai River both day and night are so amazing. On the day you can directly witness the real local living along the Hoai River, can admire the Old Town.
It is so interesting if you can see the lifestyle of the local people in the market end of the Old Quarter. It is the way of living of local in interacting each other every day. It is very simple and warm.
However, it is quite different at night, the Town seems so secrete, it required you have to discover it so that you can understand its beauty. I cannot express how interesting it is.
2.2 Bai Choi
It is performed every night which attracted a large number of visitors and locals participate in. At Hoi An Garden (a corn between Bach Dang and Nguyen Thai Hoc Street)
Bai Choi is performance by singing Quang Nam folk song, the game last around 5 minutes to 7 minutes. It looks like play the lottery, but Bai Choi has 3 letters. Each card consist of 3 words, you will be the winner if you got 3 letters.
Not only receive gifts, but visitors will also have the laugh while enjoying the singing of artisans – "Nguyen Dang ". Artist Nguyen Dang often uses voice technique, rise voice, down voice, laughing, and making the atmosphere of folk game Bai Choi become more exciting.
Whether you prefer a relaxing evening or dancing till the sunrise, no worries for where or what entertainment in Hoi An you can join. Here is some useful recommendation you should hold in your trip:
2.3 White Marble Wine Bar
It is occupies a refurbished heritage building within Hoi An Ancient Town, where you can enjoy exquisite wines, spirits, and cocktails with sweeping views of the bustling streets and Thu Bon River.
Opening Hours: Daily 07:00 – 23:00
Add: 98 Le Loi Street
Tel: 0235 3911 862
Set along Le Loi Street, this stylish bar, restaurant, and lounge. The nightlife venue serves 14 premium wines by the glass from $5 onward, including Chilean Sauvignon Blanc, Australian Pinot Gris, and Red Bordeaux. Meanwhile, its food menu comprises authentic Vietnamese, French and Italian fusion dishes.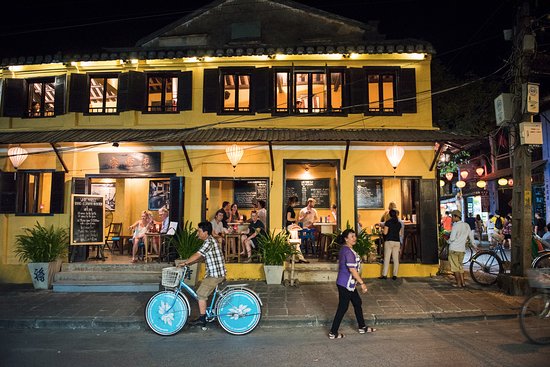 2.4 Q-Bar
It offers an extensive list of unique cocktails, opulent interior, and upscale ambiance, attracting a stylish crowd of affluent locals and tourist in Hoi an.
Opening Hours: Daily 11:30 – Late
Add: 94 Nguyen Thai Hoc Street
Tel: 0235 3911 964
Set within a traditional shop house with Japanese-style furnishing, plush chairs, and colorful mood lighting, with lounge music and electronica playing in the background. Drinks wine, cocktails are priced between 120,000-150,000 Vnd.
2.5 Dive Bar
It is a fun-loving crowd of diving enthusiasts, expats, and travelers from all over the world, making it a popular nightlife spot for drinks and live music in Hoi An.
Opening Hours: Daily 10:00 – Late
Add: 88 Nguyen Thai Hoc Street
Tel: 0235 3910 782
The bar is fitted with lounge sofas, pool tables, garden courtyard, and an internet café, while its live music performances are held every Tuesday, Thursday and Saturday evening. Priced between 25,000 Vnd to 110,000 Vnd.
Dive Bar's drinks menu comprises imported beers, strong cocktails, and premium wines with a variety of Vietnamese and western pub grub.
2.6 Hoi An Sports Bar
A Bar is mainly caters to travelling sports fans owned by Australian man, where you can watch live events such as NRL, Super Rugby, AFL, Australian Open Tennis, and NBA.
Opening Hours: Daily 11:00 – 23:00
Add: 61A Phan Chau Trinh Street
Tel: 0235 6545 357
This lively bar is a five-minute stroll from the Hoi An Museum of History and Culture. Its upstairs lounge area is fully air-conditioned and fitted with a Foosball machine, darts, Xbox, Wii, Play Station, and plenty of board games. Priced is at 25,000 Vnd onward.
2.7 Before and Now Bar
It is popularity has slightly dwindled over the years, but it's still a nice nightlife venue for a relax night out in Hoi an Ancient Town.
Opening Hours: Daily 18:00 – 24:00
Add: 51 Le Loi Street
Tel: 0235 3910 599
The two-stores bar is five minutes away from Japanese Bridge, featuring a open-air terrace that's decorated with plenty of potted plants and colorful lanterns.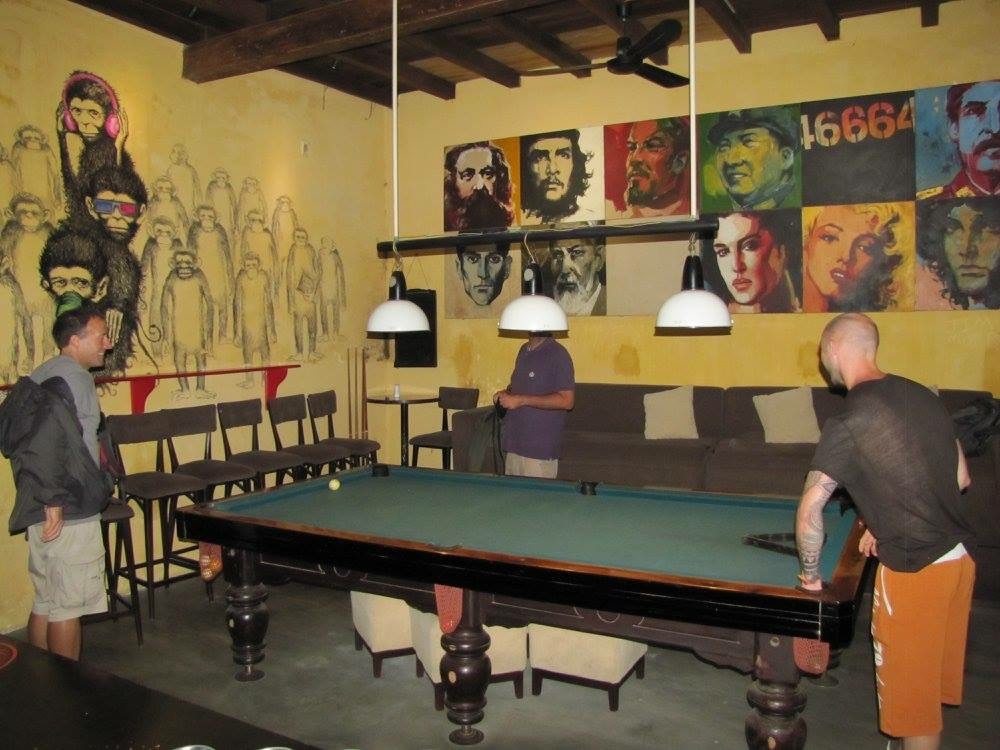 2.8 Dragon – Sport Bar, Pub, Restaurant
It is open on the 1st day of the Rugby World Cup on 9th of September 2011, It's Hoi An original Sport Bar located in Hoi an Ancient Town, just walk east of the main markets.
Opening Hours: Daily 18:00 – 24:00
Add: 51 Phan Boi Chau Street
Tel: 0235 3914 742
Sport Bar equipped with six screens TV's and providing full coverage of all major sports. The Riverside Restaurant is on the other side of the venue, right next to the river.
This peaceful, relaxing and chilled setting is a great place to enjoy a meal, cocktail, cold beer or glass of wine while watching the river activity, just far enough away from the hustle of the town center.
The menu features Australian comfort food alongside Vietnamese cuisine. Homemade juicy burgers to fresh and flavor some local specialties. It is using the best ingredients sourced locally and prepared daily.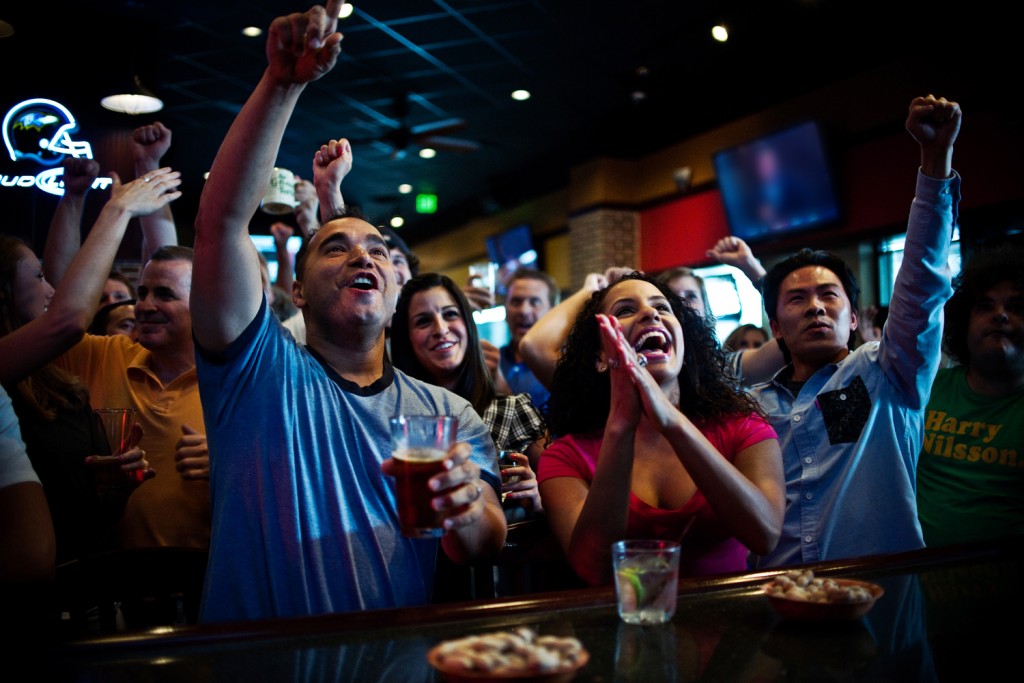 However, pass over the other side of Bridge, it is An Hoi Islet with busy with night market and bars entertainment opened till very late, you can join as well.